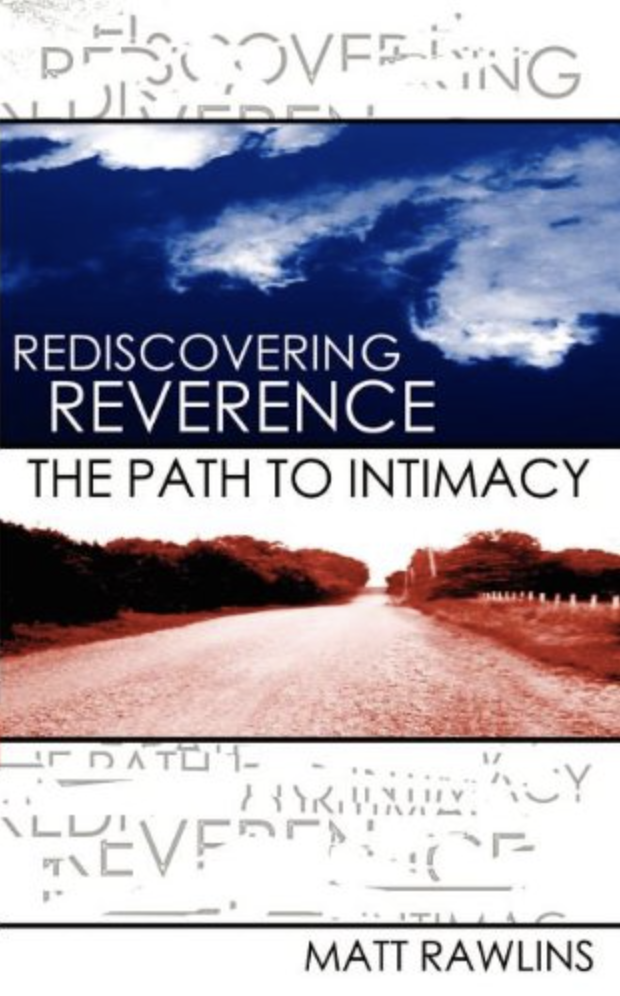 Rediscovering Reverence: The path to intimacy
Are you aching for an intimate walk with God? One where you know He understands you and what you are going through? Where you understand His heart and desire for you, and you see His plan unfolding in your life? Rediscovering Reverence unlocks the mystery of walking in daily intimacy with God.
Many people understand and long for intimacy with God, but few realize that the fear of the Lord is a foundation for that. You can't have intimacy without reverence. This fast-paced and readable book maintains a compassionate and personable tone while challenging the reader spiritually and intellectually. Every Christian who yearns to discard his discontented, lukewarm lifestyle and pursue a serious and fulfilling life in God should read Rediscovering Reverence.
---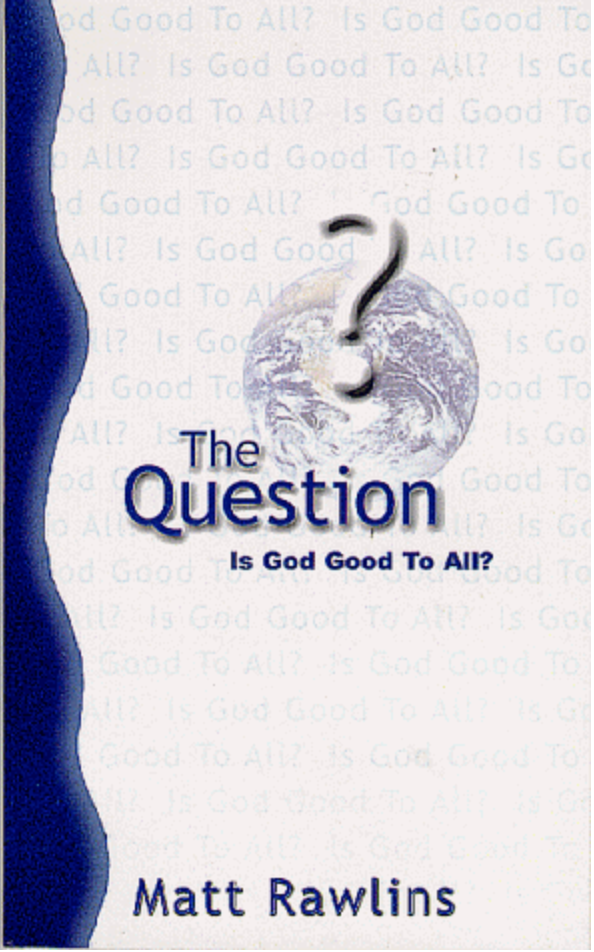 The Question: Is God good to all?
How would you feel if everyone you loved and everything you owned were destroyed in the twinkling of an eye? Would it alter your view of God?
Knowing the character of God will determine how you answer The Question. Satan was the first moral being to raise The Question. It goes to the very heart of God's kingdom: Is God good? To everyone? All the time? Through the life of a man called Job, The Question raises the ultimate test. How did Job respond when his world collapsed? What was his test?
---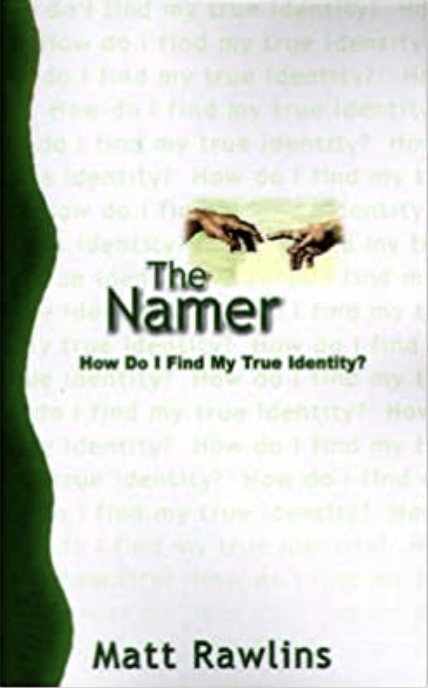 The Namer: How do I find my true identity?
What would happen if you could change your name or your identity any time you wanted? What would be the consequences? This story explores the lives of King Saul and King David and how they wrestled with their identities. Although they had similar callings one turned away from God and the other walked intimately with God. One tried to name himself while the other accepted God's name for him. The name they accepted for themselves defined their relationship with God.
---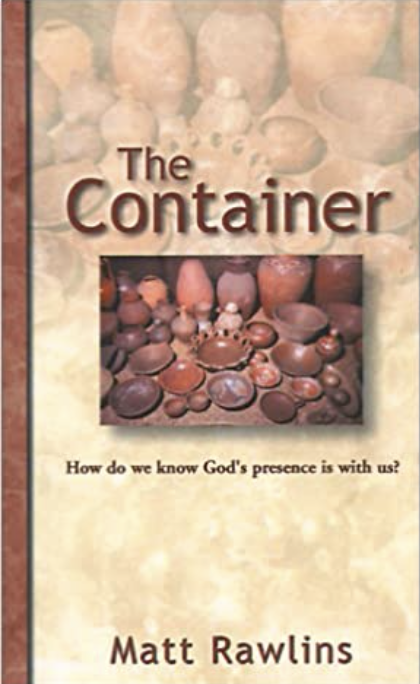 The Container: What holds the presence of God?
When a young man is nearly killed in a serious car accident, he raises questions about the meaning of life. His openness provides an opportunity for an intimate daily dialogue about all his relationships – his wife, his family, his co-workers, and finally, God.
Listen in as the young man and his father share their hearts and try to understand God's heart for each of us. If you have ever wondered why you can't make it on your own, why you are strongest when you acknowledge you are weak and why God created us to be interdependent on one another, you must read "The Container."
---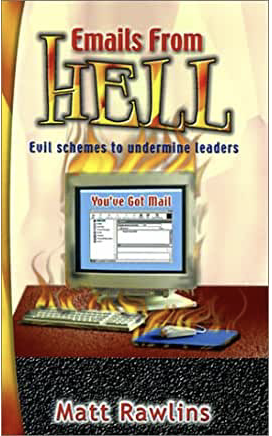 Emails from Hell: Evil schemes to undermine a leader
Follow the emails from an executive demon to his student trainee and explore the devious plans, ideas and strategies used to bring down a leader of any group, organization or nation.
A portion of an intercepted email states:
"Just a short note to review my position on your work. As you well know, with the population growth in this century, there are now too many humans for us to be able to watch over each one. Our Founder Below foresaw this years ago and thus our focus has been solely on those who will be leaders or who are already leaders. Although you have not performed very well in recent years, you were entrusted a young subject to watch over."
Catch an inside scoop on how the devil is at work to destroy a leader's relationship with God and use the leader's organization for his purposes.
---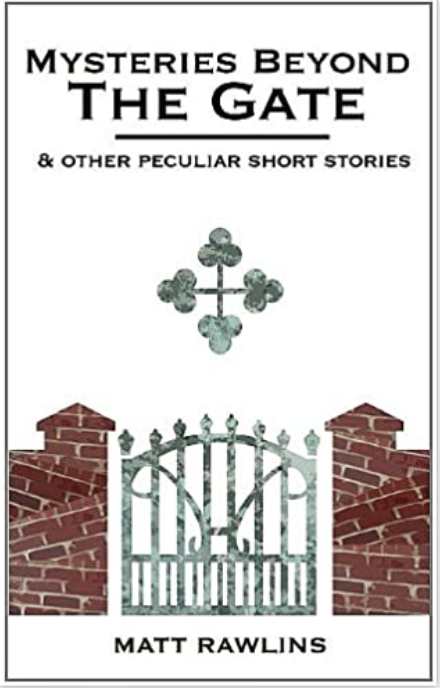 Mysteries Beyond the Gate & Other Peculiar Short Stories
Expect the unexpected in Mysteries Beyond The Gate & other peculiar short stories. Life is not always what it seems as you'll soon discover. These stories reveal that sometimes down is up, black is white and truth may be hidden in folly.
Through the delightful art of storytelling, author Matt Rawlins reveals delicious nuggets of truth that you will savor long after you finish reading. Some tales will defy your reality. Others will alter how you see the world around you. But each one will challenge your thinking!
---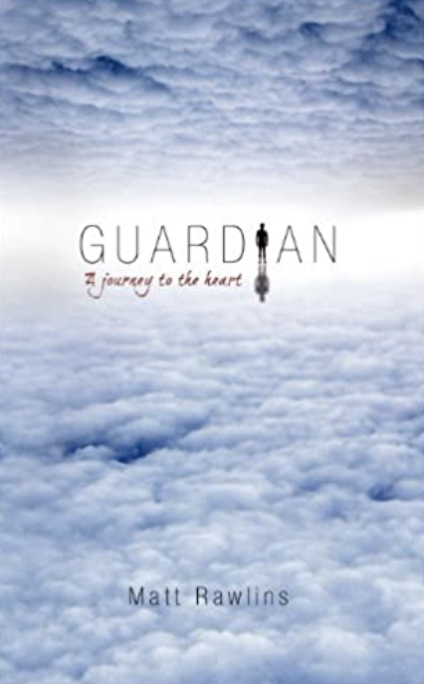 Guardian
When God created humanity, he gave us a very precious gift. We were to be guardians of beauty, joy and life. It is a warrior's gift, given through God's vulnerability?
However, we now have a problem. We use this gift in ways it was never meant to be used. We protect ourselves from the only one who can help us. We guard our hearts from God.
What are the consequences of this? How can we learn to deal with it to get beauty and joy back into our relationships and work?
Without an understanding of the gift and its importance in our life, we will find ourselves adrift, easily deceived and pushed along by the waves others create.
Join this intriguing story that follows Abraham on a journey to his inheritance and the challenges he faced in learning to use the gift wisely along the way.
---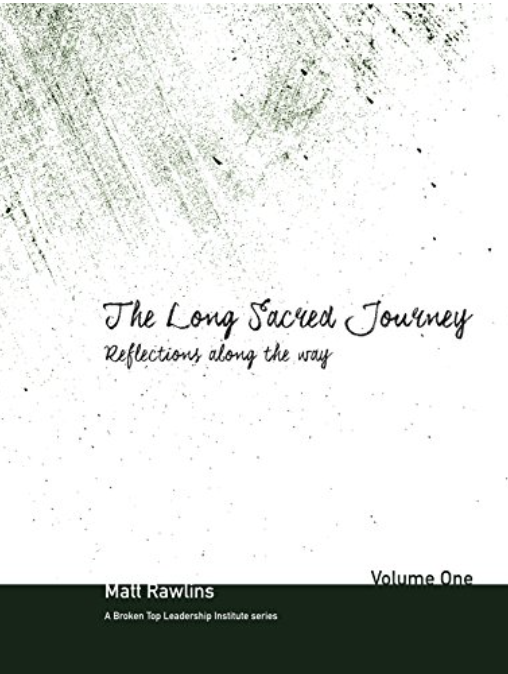 The Long Sacred Journey   Volume One
In a series of short, page-long meditations on the Word, Matt Rawlins shares the fruits of his own life's quest toward knowing God. From Genesis to Revelation, he takes well-loved passages and sets them in a new light, and he considers troubling or confusing passages as well, giving their interpretation from the perspective of the trustworthy character of a good God, who is Big enough to care for us.
For new believers and seasoned men and women of faith alike, these devotions provide the milk and meat of the Gospel, illuminating God's unending Character in its splendor. The journey of faith lasts a lifetime, and sharing that journey with one another brings us further in our own. In your journey toward an intimate love relationship with God and His wisdom for life, you will find Matt's revelations a rich and delightful help.
---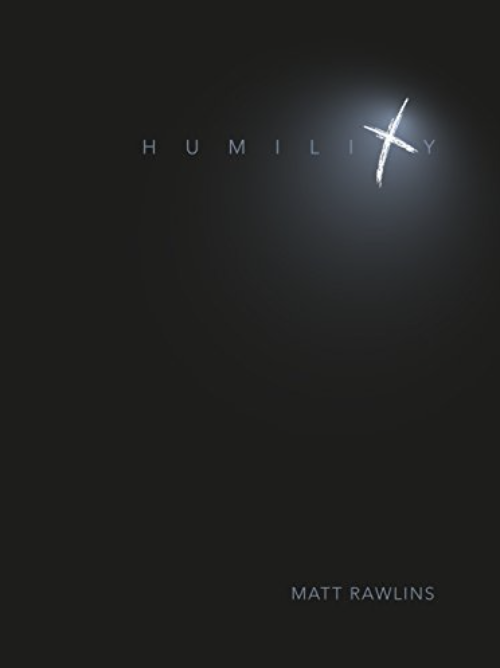 Humility
Here is the dilemma: We are told to seek humility. "Seek the Lord, all you humble of the land, you who do what He commands. Seek righteousness, seek humility…" (Zephaniah 2:3). Yet we hide from humility because we don't understand it—and, sometimes, fear it.
So here is our challenge: Either we bring this dilemma out in the open and risk vulnerability and pain, or we leave the blinders on and keep wasting our lives, hoping we somehow stumble into the joy and abundant life God offers us.
The risk is worth it. Walking in humility brings new freedom, clarity in who you were meant to be, and joy in its expression before the face of your Father. As for me, I choose to take the risk. Join me, and watch your understanding of humility increase as the choice to seek it becomes easier to make.
---